VeChain CEO Sunny Lu Unveils Disruptive Solutions to Transform Hong Kong's Treasury
VeChain is actively engaged in several development initiatives and projects. The announcement of "The HiVe" event has garnered considerable attention from the Web3 community. Throughout 2023, the team has been regularly providing updates on their ongoing developments, while also having multiple upcoming projects in the works.
Also read: Binance Concealed Substantial Ties to China for Multiple Years, Says Report
They released their new whitepaper on March 6, 2023, and unveiled the details of the new VET 3.0 protocol. According to the latest details, VeChain CEO, Sunny Lu held a meeting with the Head of the Hong Kong Treasury.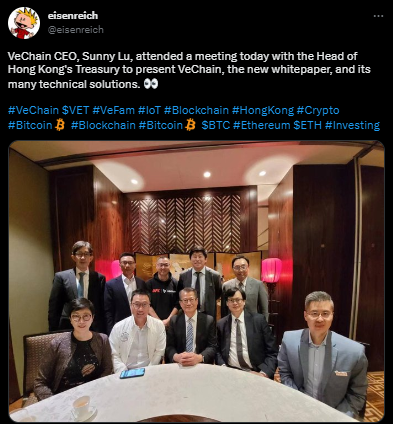 VeChain unveiled new whitepaper and other technical solutions
With the cryptocurrency industry receiving mixed signals from nations including the US and Europe, nations like Hong Kong and the UAE are at the forefront of embracing the technology. The cryptocurrency-friendly approach taken by Hong Kong has also attracted potential firms to relocate.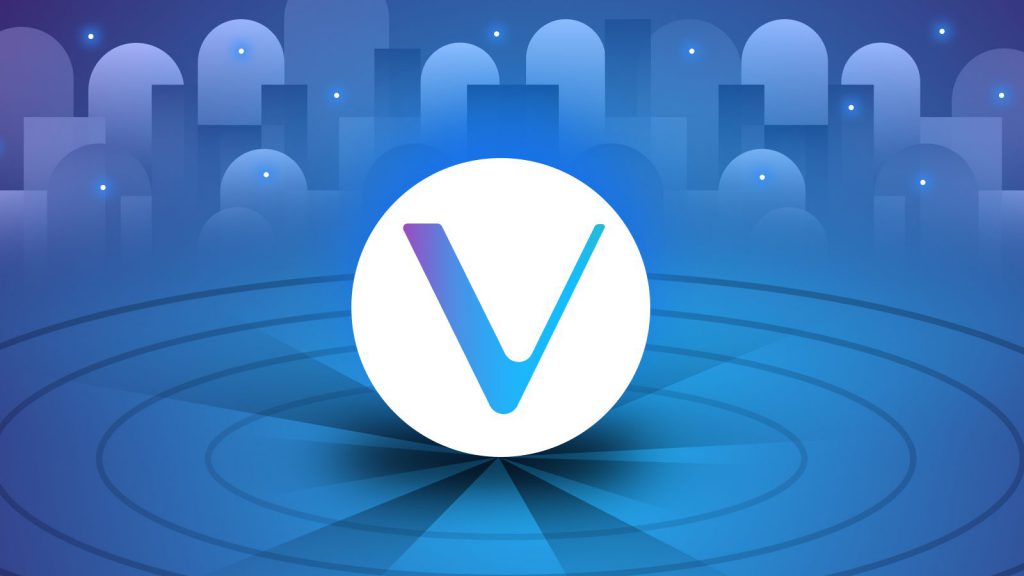 With Asian countries like India having a not-so-positive approach toward the cryptocurrency industry, Hong Kong is paving the way for these firms to flourish. The welcoming mind has definitely attracted VeChain. This is evident as the CEO recently sat down to explain their new whitepaper and the potential developments that are in the pipeline.
Also read: US Dollar — When Will it Collapse?

VeChain has been relatively better in the last 24 hours as opposed to the past week. According to CoinGecko data, VeChain is up by 6.2% in the last 24 hours and is trading at $0.02314904.