After 'Doge' Mention, Is Burger King Now 'Making' its Own Crypto?
The past few days have been quite dramatic for Dogecoin. Towards the end of March, Burger King U.K. tweeted about "doge." Specifically, the tweet noted that the social media admin was trying to convince the manager to green-light an "office doge." The tweet got the Dogecoin community excited. In fact, it set the tone for DOGE to rise on the price front. After that, Musk's Twitter logo episode only fostered the rally.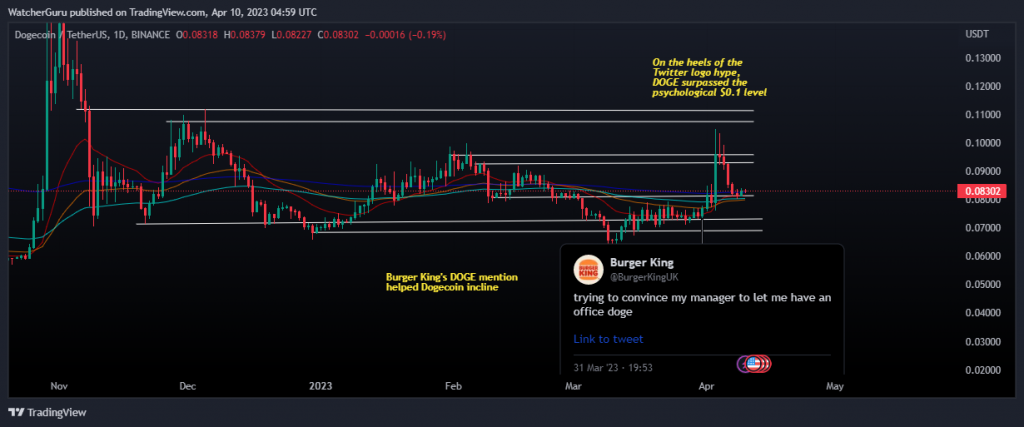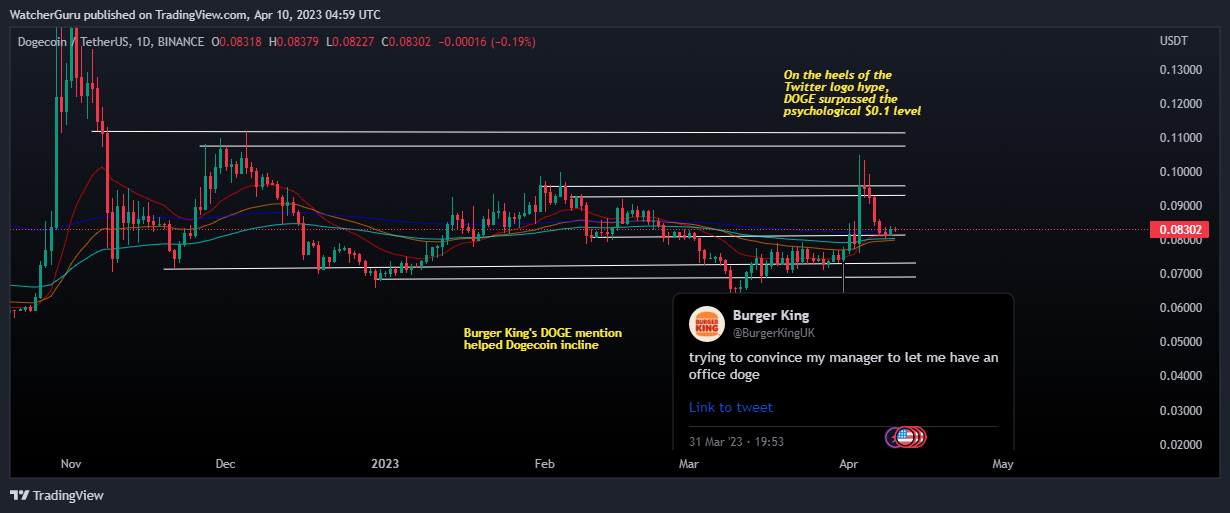 Also Read: Dogecoin Flips Cardano As "Twitter Logo DOGE" Scam Emerges
Is Burger King creating its own native crypto?
Rolling the ball further, the U.K. Twitter handle of Burger King recently indicated that it could perhaps be creating its own native crypto token. Without officially claiming the same, the tweet hinted that "BiteCoin" is in the making. Specifically, the tweet read,
"brb I'm making BiteCoin"
In fact, enthusiastic community members expect the potential new crypto to be the next Shiba Inu already. A specific user tweed:
On the other hand, another user suggested the burger franchise buy Bitcoin instead of creating its own crypto.
Also Read: Burger King Accepts Shiba Inu in Paris, Will McDonald's Accept SHIB Next?
Here, it is worth noting that the company has been inclined towards dog coins for quite some time now. Burger King Brazil started accepting DOGE as a payment method to purchase its dog snack, Dogpper in 2021.
More recently, Power bank charging service Instpower announced its collaboration with Burger King in Paris to accept digital assets at the outlet. As reported by Watcher Guru, the transactions would be facilitated by Binance Pay and Alchemy Pay, allowing users to pay for orders with various cryptos, including Dogecoin Shiba Inu.
At press time, both the meme coins were trading in green. Dogecoin was up by 1% on the daily and 7% on the weekly, while Shiba Inu's price stood elevated by 0.1% on the daily and 2% on the weekly.
Also Read: Burger King To Accept Crypto Payments Through Binance & Alchemy Pay