Bitcoin: What To Expect From Q2 2023?
The new quarter in 2023 is up and running, but the crypto market is moving with caution. Post noting a 1% movement over the past day, Bitcoin—the largest crypto asset—was priced at around $28.1k at press time.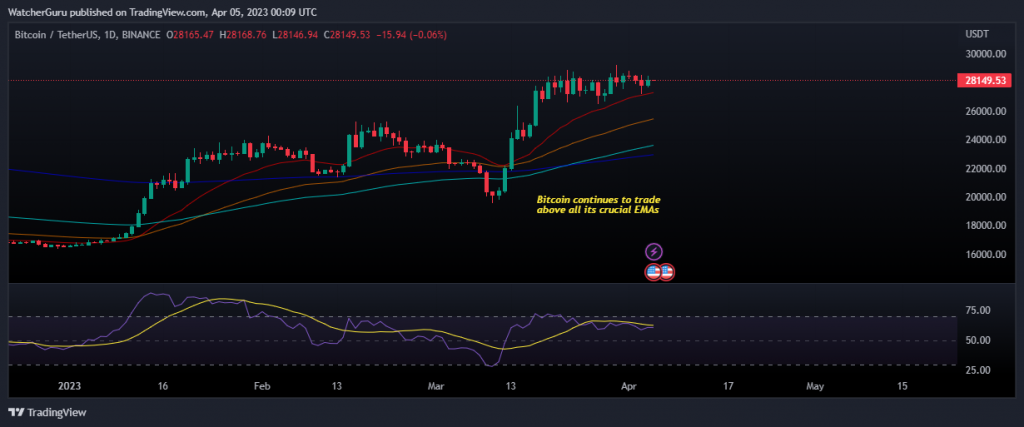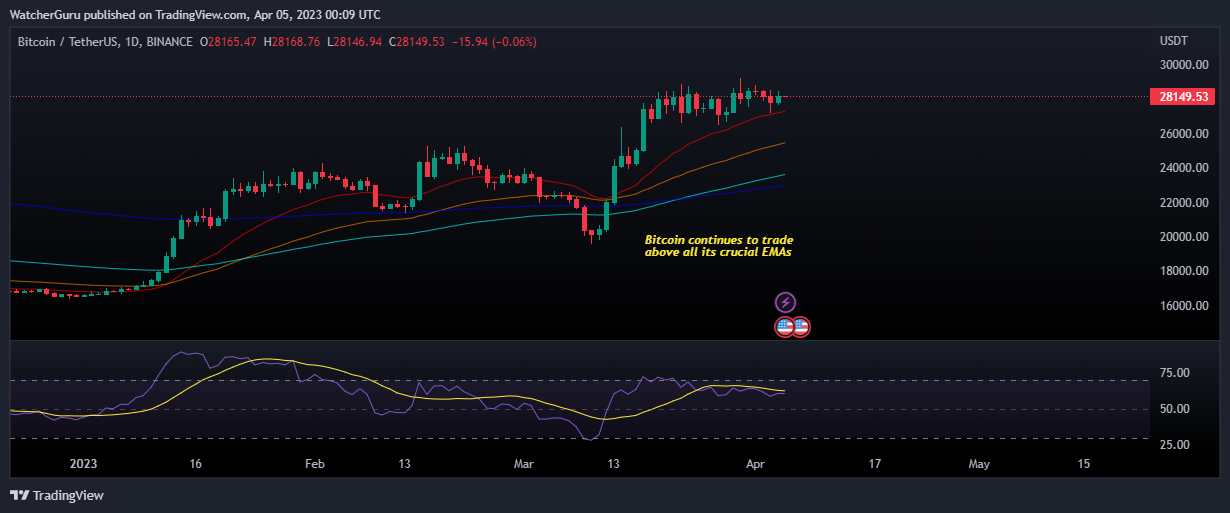 Also Read: Coinbase Reveals Why Bitcoin is Thriving Amid the Banking Stress
Historically, Q2 has proven to be investor-friendly for Bitcoin holders. In a couple of instances, BTC went on to fetch lofty triple-digit returns during this quarter. However, such has not been the case over the last two years.
Owing to May's flash crash in 2021, the market conditions went haywire. As a result, the asset registered a 40% drop. However, it made up for it in the subsequent quarters and went on to re-claim new highs.
Owing to the implications of the macroeconomic turmoil, last year was outrightly bearish. As a result, for the first time since 2013, BTC's RoI was negative during all quarters.
With just four days into Q2 2023, the return figure currently stands borderline in the negative territory at -1.02%. At this juncture, it should be noted that the bullish momentum is fairly ripe at this stage, as BTC has fetched its investors with 71.77% returns in Q1. Thus, it can be contended that Bitcoin could possibly correct for a brief period before embarking on its next uptrend phase.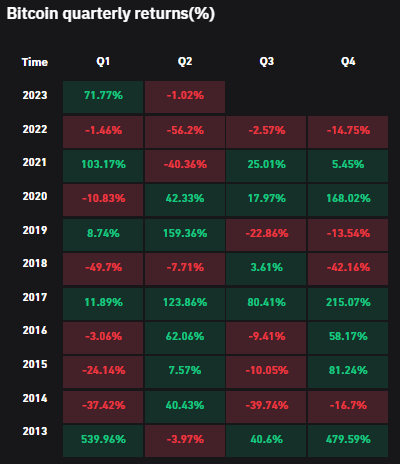 Also Read: What does Bitcoin "Hot Money" mean for Investors?
A bullish signal for Bitcoin emerges
Here, it is interesting to note that for the first time since 2020, Bitcoin has officially confirmed its quarterly bullish engulfing candle. The last time this happened, the king-coin went on to embark register four back-to-back fruitful quarters. Thus, given the current state of affairs, it can be said that Bitcoin is perhaps gearing up for its macro bull market at the moment.