BRICS Nations' GDP and Potential Currency Is Greatest Threat to US Dollar
Over the past couple of weeks, international trade has seen efforts taken to diminish the reliance on American currency. Subsequently, the BRICS nations' GDP and their potential currencies present the greatest threat yet to the US dollar's dominance.
The BRICS collective, comprised of Brazil, Russia, India, China, and South Africa, had officially surpassed the G7 nations in GDP (PPP). Moreover, the development comes as the bloc of nations is hard at work developing their very own currency. Subsequently, to combat the international use of the US dollar
BRICS Presents Clear Challenge to US Dollar
The rising efforts made by the BRICS nations to do away with the international dominance of the US dollar have been well documented. Subsequently, Brazil's president, Luiz Inacio Lula da Silva, has recently spoken about his desire for the American dollar to be replaced. Conversely, recent developments indicate that hope could become a potential reality.
The BRICS nations GDP and their efforts in developing their own currency present their greatest threat to the US dollar. Specifically, it was reported that the collective has surpassed the G7 nations in gross domestic product based on purchasing power parity, according to Acorn Macro Consulting.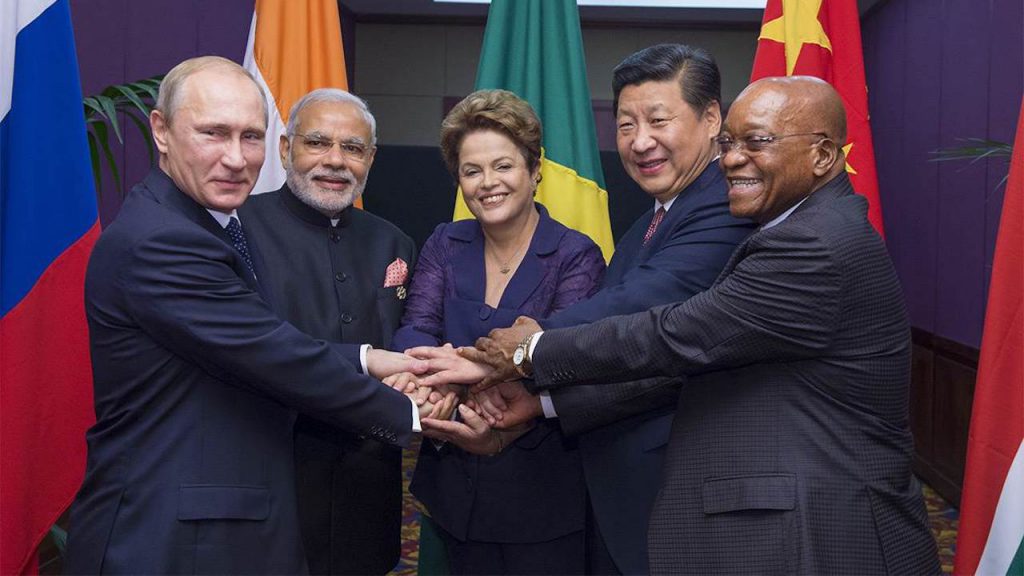 The G7 nations include the United States, Canada, the UK, France, Italy, Germany, and Japan. Alternatively, the five BRICS nations make up around 41% of the global population while accounting for 16% of international trade. Subsequently, almost 31.5% of global GDP is contributed by the BRICS countries. Alternatively, the G7 countries contribute only 30.7%. Clearly displaying the shifting power balance.
Still, Da Silva's statement indicates that this reality is driving the development of an alternative currency. "Why can't an institution like the BRICS bank have a currency to finance trade relations between Brazil and China, and between Brazil and all the BRICS countries?" he stated. Additionally, questioning, "Who decided that the dollar was the (trade) currency after the end of the gold parity?"
"We need a currency that gives countries more calm because today a country needs to run after the dollar to be able to export when it could export in its own currency," Da Lula added. Now, these intersecting facets could present a prime opportunity. Furthermore, the international power of BRICS and its clear motives could provide an impending trade currency alternative.