BRICS: Putin and Saudi Crown Prince Discuss OPEC+ Deal
The US dollar has been losing its role in global trade. When the pound sterling lost its value during WWI and WWII, the US dollar was established as a global reserve currency. However, global nations are slowly steering away from US dollar reliance.
According to the latest report from Reuters, Russian President Vladimir Putin and the Crown Prince of Saudi Arabia, Mohammed bin Salman, recently had a telephone conversation to discuss the OPEC+ deal to limit oil production.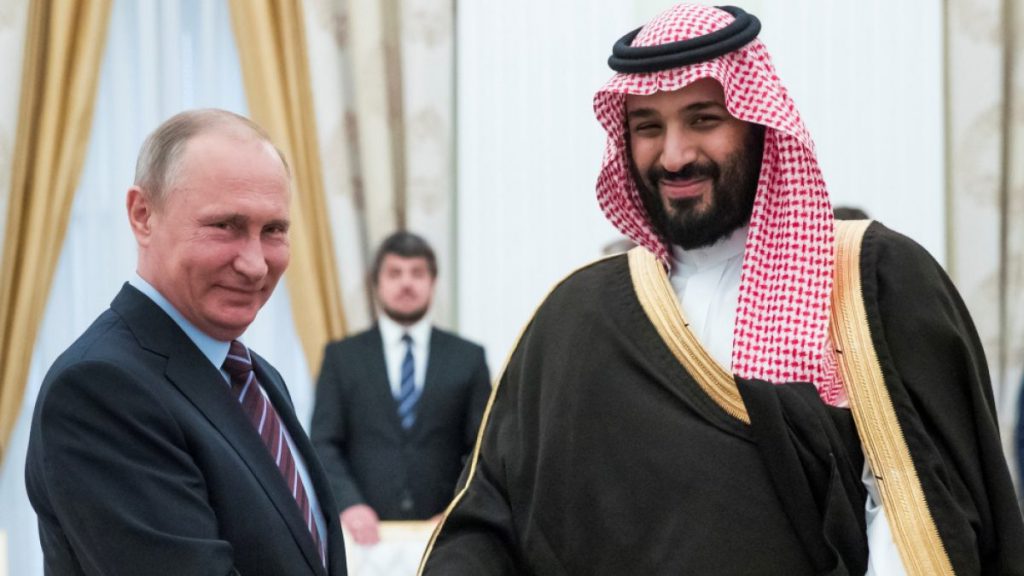 Putin and Crown Prince expressed satisfaction with level of cooperation
The Kremlin mentioned in the readout of the call that the duo stated their satisfaction with the level of cooperation between the two nations in bringing global oil market stability.
The Kremlin stated that: "The conversation proceeded in a friendly manner, was constructive and informative. With this in mind, it was agreed to build up contacts in specific areas of cooperation."
Also read: Saudi Arabia is Buying Russian Oil at Record Levels and Laundering it Onto the European Market
The Kremlin mentioned in the call's readout that the duo expressed their satisfaction with the level of cooperation. The cooperation aimed to bring stability to the global oil market. This was said to evade the United States sanctions.