Dollar is Crashing and Will No Longer Be the World Standard: Trump
Former U.S. President Donald Trump has been outrightly critical about the state of the American economy and other associated tangents. Addressing his supporters and the media from Mar-a-Lago, his Florida home, Trump opined on the deteriorating state of the U.S. dollar. He said,
"Our currency is crashing and will no longer be the world standard, which will be our greatest defeat, frankly, in 200 years."
At this juncture, it is worth noting that the the U.S. Dollar Index has been gradually dropping. Like shown below, the DXY has been on a downtrend since early March. At press time, it stood at $101.5, down from from last month's peak of $105.8.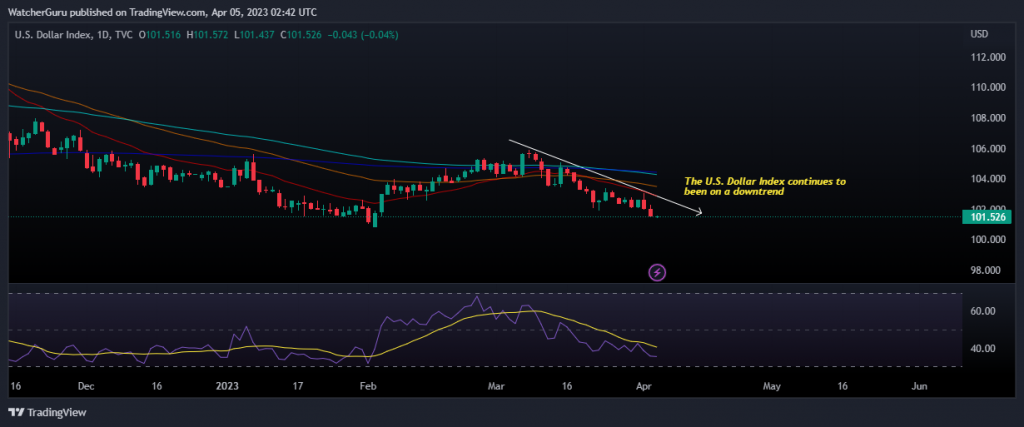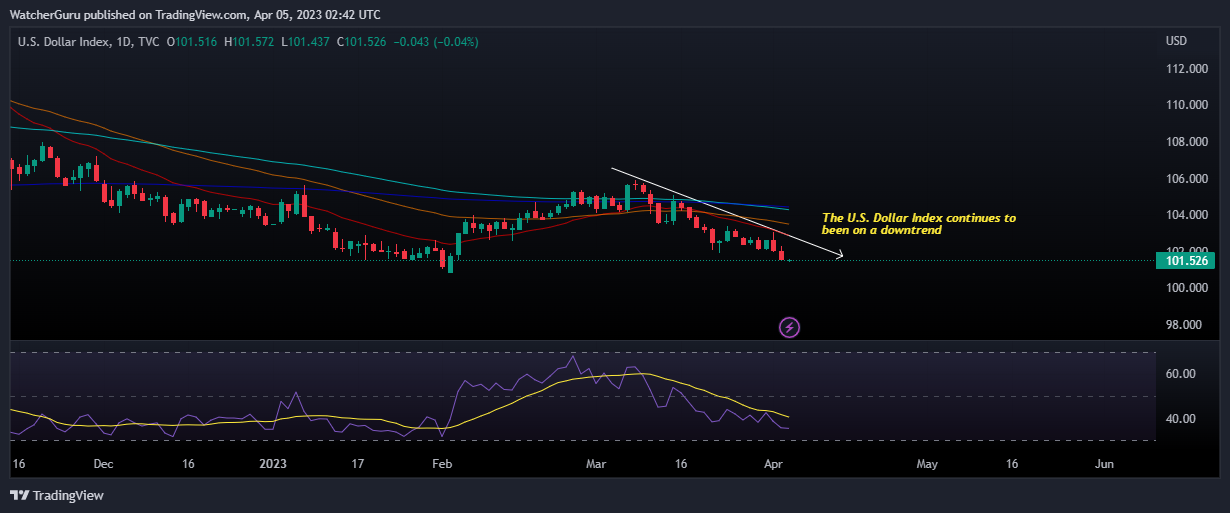 Amid all this, it should also be noted that several nations are currently steering away from the U.S. dollar. Earlier today, the Malaysia Prime Minister asserted that there's no reason to continue to depend on the U.S. dollar. Parallelly, the dollar was dethroned by the Chinese yuan to become the most traded currency in Russia. In fact, even the ASEAN nations are considering to drop out the dollar for settlements.
Also Read: Malaysia Prime Minister Says There's No Reason To Continue to Depend on the US Dollar
Trump calls out Biden administration
The U.S. presidential elections are due next year. Without letting go of the latest opportunity to point-out grievances against the current administration, Trump said,
"While we are living through the darkest hours of American history, I can say that at least for this moment right now, I am in great spirits."
In fact, Trump also went on to assert, "our country is going to hell." He further added that the only crime that he has committed is to "fearlessly defend our nation from those who seek to destroy it."
Recently, Trump blamed President Joe Biden for the recent bank failures and economic catastrophe. He also called out the current administration for single-handedly creating the highest inflation in decades.
Also Read: Donald Trump Blames President Biden for Bank Failures, Economic Catastrophe