Shiba Inu: ETH Whale Buys 378.74 Billion SHIB in Just Three Days
One of the most popular meme coins on the market has shown a slight downturn, but such a development could provide an opportunity. Subsequently, Shiba Inu has seen one ETH whale buy 378.74 billion SHIB in just three days according to WhaleStats.
The unknown ETH whale is known simply as "BlueWhale0073 and was noted for his several-day buying sprees. Moreover, yesterday, the whale acquired 148.78 billion SHIB worth around $1.65 million in one transaction. Yet, a day earlier, they had purchased 229.96 billion SHIB worth nearly $2.58 million, according to WhaleStates.
ETH Whale Shows Faith in SHIB
Amidst a slight downturn for the meme coin, one ETH whale has shown evident faith in Shiba Inu, as an ETH whale acquired 378.74 billion SHIB in just three days. Additionally, that massive amount equates to a worth of $4.23 million.
The transactions from BlueWhale0073 showcase a clear belief in ETH whales regarding the price of SHIB. Interstingly, WhaleStats noted that within their March update, SHIB remained a popular investment among ETH whales outside of stablecoins.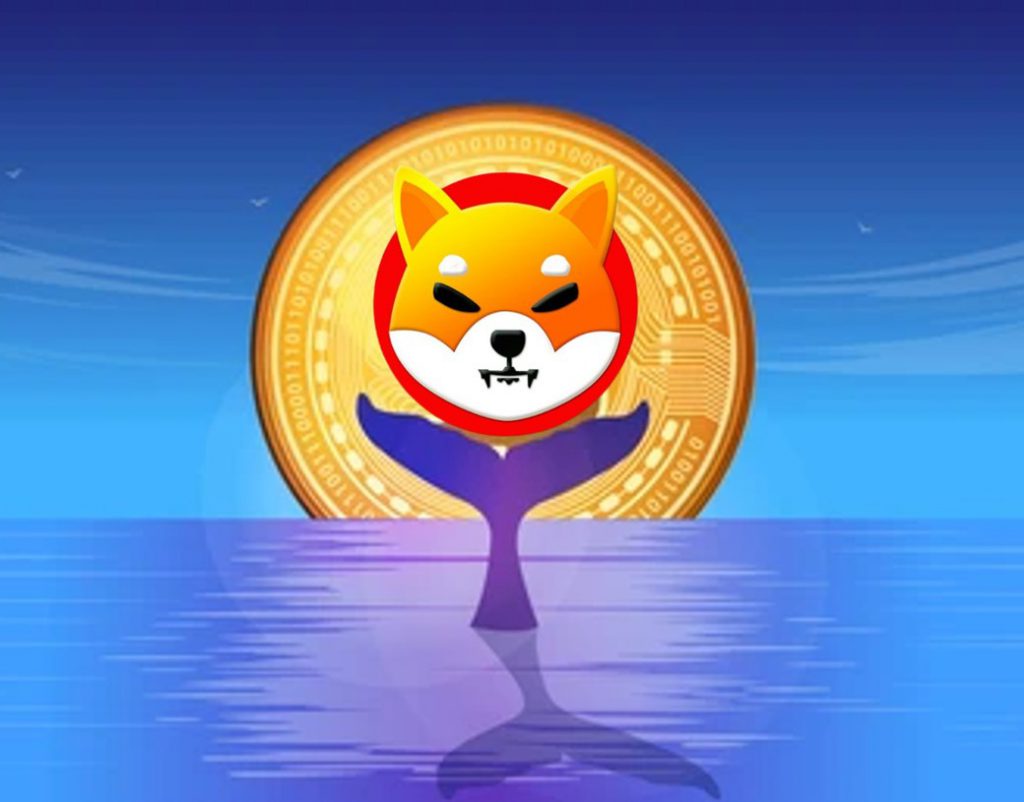 Specifically, the top 2000 ETH whales hold around $606.55 million worth of SHIB. Conversely, arriving in second is Polygon (MATIC), which saw a comparative $167.71 million investment. Alternatively, the development of hte Shiba Inu ecosystem seems to be the driving force behind the continued faith.
Shiba Inu saw a strong rally to start the year, with prices rising from $0.00000802, to reach as high as $0.00001588 on Feb. 4th according to NewsBTC. Yet, the price corrected in the middle of March, with the buying pressure not substantial enough to continue an upward trend for the price.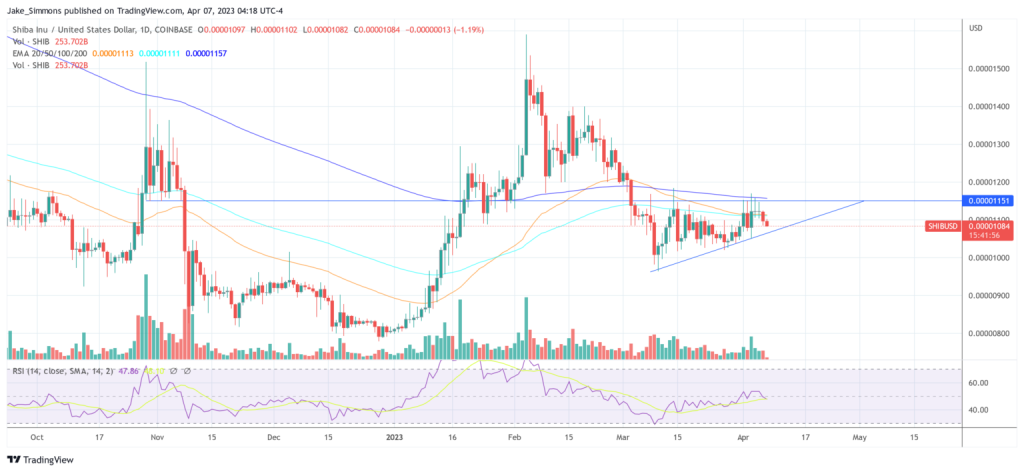 Conversely, since March 10th, and a price of $0.00000965, SHIB has seen an uptrend beginning to form. Specifically, Shiba Inu has sown an ascending triangle on its 1-day chart. Moreover, this could mean that a resume of the trend could arrive following a consolidation phase.