Users are Leaving Ethereum and Joining Binance Smart Chain: Why?
BNB Smart Chain and Ethereum have been the top chains in the crypto space in terms of users for quite some time. Of late, the former chain has been faring comparatively better than the latter.
Data from BscScan revealed that the BNB Smart Chain has been processing transactions in the 2.5 million to 5 million bracket on a daily basis. In fact, the average number of transactions for the March 31st to April 6th week stood at 3.38 million. Thus, in the same weekly window, more than 20 million transactions were processed and placed on the chain.
A recent tweet by BNB Chain revealed that the weekly active users stood at 3.67 million, while the number of its average daily active users hovered around 1.21 million.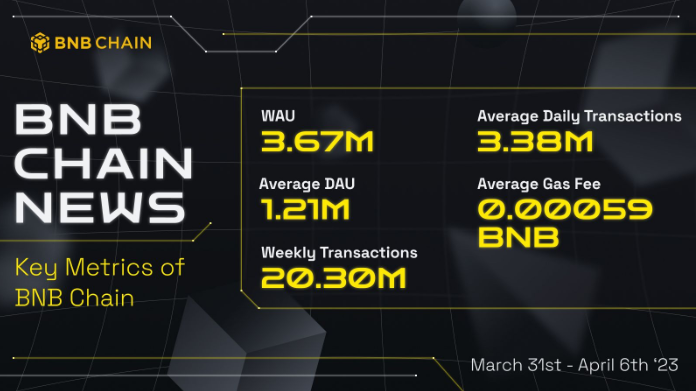 Also Read: Australian Regulators Cancel Binance's Derivatives License
On the other hand, Ethereum's numbers were relatively malnourished. Data from Etherscan pointed out that only around 100k transactions have been taking place on a daily basis on the Ethereum blockchain of late.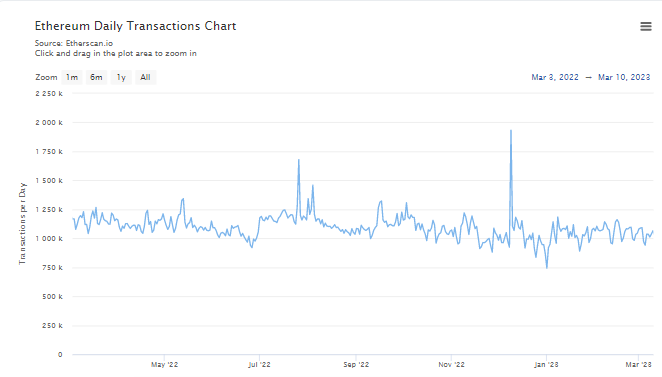 Also Read: Blur Surpasses OpenSea as the No.1 NFT Trading Platform
Binance dominates user activity
A recent tweet from Messari pointed out that BNB Smart Chain's user base is currently larger than that of Ethereum. The former network is home to 274 million users, while the latter only has around 226 million users.
It is also interesting to note that the number of users has been increasing on BNB Chain. On Ethereum, on the other hand, users have been leaving the ecosystem. According to Messari, BNB Chain onboarded users at an average MoM rate of 6% throughout the past 12 months. Ethereum's users, contrastingly, have fallen by an average of 5%.
On the price front, however, Ethereum has been able to rise up faster. ETH is up by around 36% from its March lows. Binance Chain's native crypto, BNB, on the other hand, has inclined only by around 18% from its low. At press time, the former was trading at $1859.3, while the latter was priced at $312.8.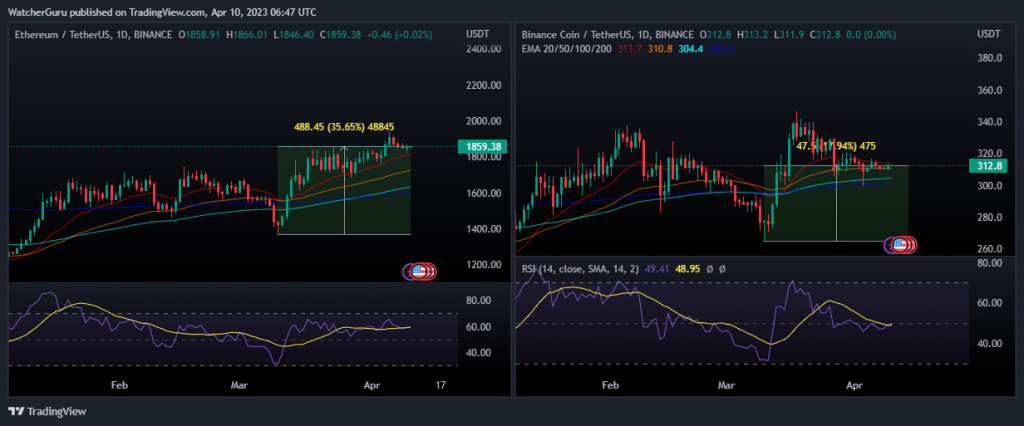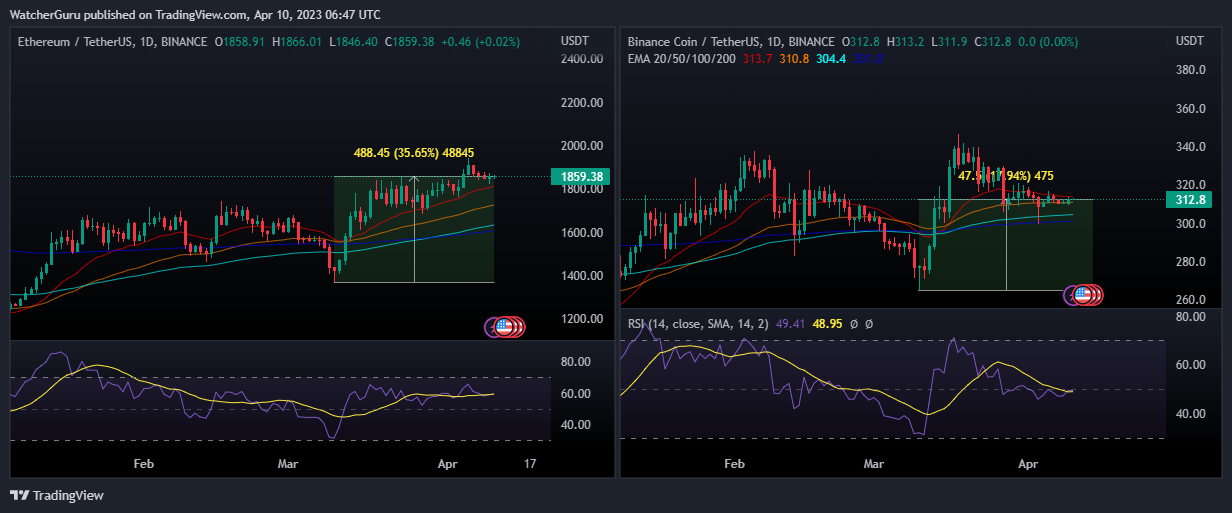 Also Read: Ethereum Rises Relative to Bitcoin: Has Altcoin Season Arrived?