VeChain: VET Price Prediction for the End of April 2023
VeChain was among the top-performing cryptocurrencies in Q1 of 2023 after it doubled in price rising from a low of $0.015 to a high of $0.032. VET retraced in price mid-March falling below the $0.025 mark and it is struggling to claw back to its previous level. The cryptocurrency is facing stagnancy in price as it barely moved in the indices for 14 days.
The stagnancy is testing the patience of investors despite the VeChain Foundation collaborating with leading companies around the world to solve issues using blockchain technology. Read here for a list of partnerships the VeChain Foundation secured this year to solve issues plaguing the supply-chain industry. Now that VET remains trading sideways, will its price head south or north by the end of April 2023? Let's find out.
Also Read: BRICS To Ignore the U.S. Dollar & Develop a New Currency Backed by Gold?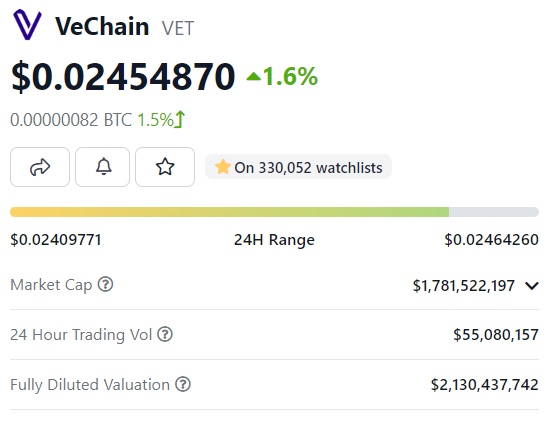 VeChain: What Could VET's Price Be At the End of April?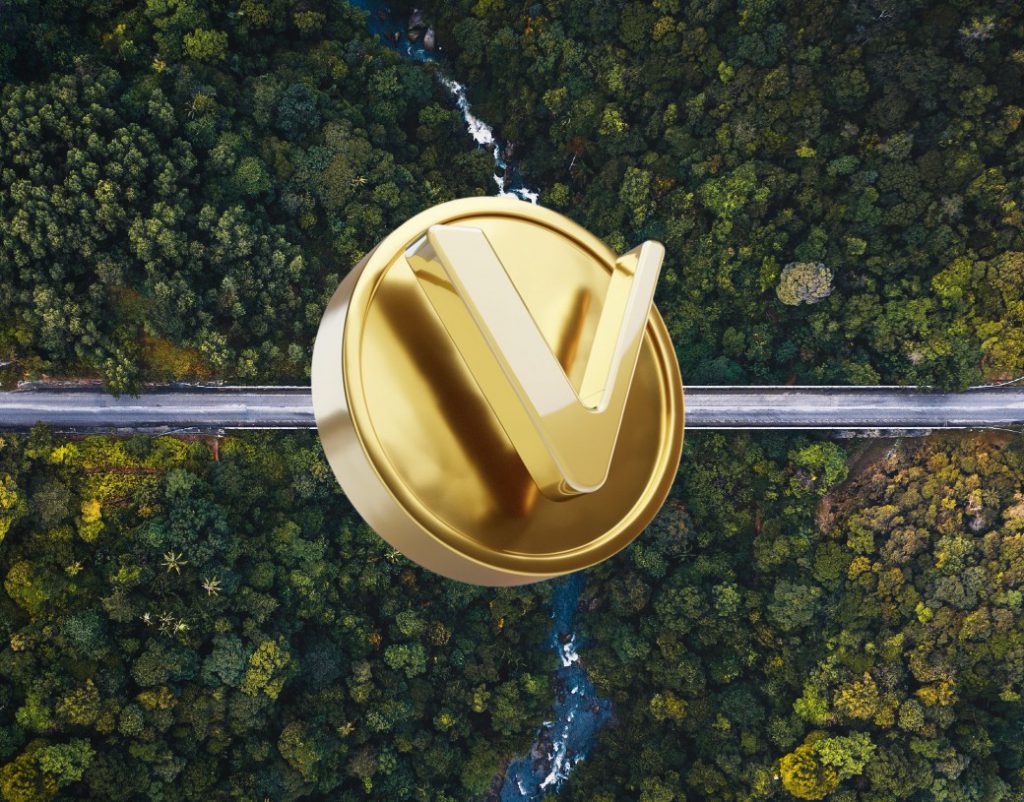 VeChain is currently trading at $0.024 and remains in the same position for nearly five days in a row. On-chain metrics and price prediction firm Changelly has forecasted that VET could end April 2023 at a higher note from its current price.
According to a recent price prediction from Changelly, VeChain may reach a maximum high of $0.026 by the end of April. That's an uptick of nearly 10% from its current price in the next two and a half weeks. The firm forecasted that VET might not drop below $0.023 this month and maintain consolidation at the aforementioned range.
"It can drop to $0.0249975 as a minimum. The maximum value might be $0.0269973," they forecasted. Therefore, a price rally for VET could be ruled out this month as the crypto could mostly trade sideways.
Also Read: BRICS Advancing To Eliminate U.S. dollar Financial System
At press time, VeChain was trading at $0.024 and is up 1.5% in the 24-hour day trade. VET is down 91.26% from its all-time high of $0.28, which it reached in April 2021.