BRICS Nations: Syria Urges Abandonment of US Dollar for Global Transactions in Favor of Chinese Yuan
Syria has called for the abandonment of the US dollar for global transactions while urging the endeavor to be led by the BRICS nations. Moreover, Syrian President Bashar al-Assad has reportedly called for the adoption of the Chinese yuan for international settlements.
The news arrives as the collective bloc has engaged in strong de-dollarization efforts in recent months. Additionally, President al-Assad noted that conflict with the US has taken place on an economic plane. Subsequently, discarding American currency on a global scale is a necessity.
Syrian President Pushes BRICS De-Dollarization
Following the movement of the BRICS nations, Syrian President Bashar al-Assad has urged the abandonment of the US dollar in global transactions. Additionally, the president has reportedly discussed the adoption of the Chinese yuan.
President Bashar al-Assad of Syria stated that the adoption of the Chinese yuan would be crucial for this endeavor. Moreover, the comments were discussed during a meeting with the Chinese Government's Special Envoy for the Middle East, Zhai Jun, according to Bitcoin News.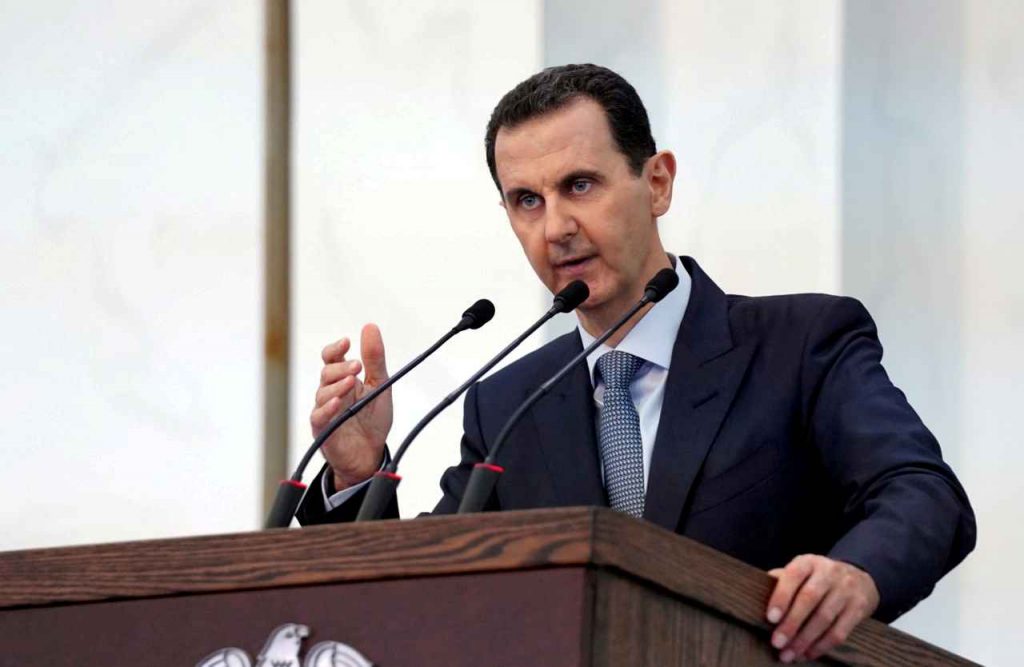 Syria has clearly seen merit in the de-dollarization measures that have already taken place. Specifically, the BRICS nations can lead in combating the US dollar's status as a global reserve currency. Conversely, those de-dollarization efforts became somewhat of a necessity after the United States imposed sanctions on Russia following the invasion of Ukraine.
Assad stated that the world was in need of China's presence, both economically and politically. Moreover, it affirms that the presence of alternative currencies could continue to facilitate a necessary global power shift. How this development impacts the Middle East, and potential BRICS membership, remains to be seen.
The BRICS nations of Brazil, Russia, China, India, and South Africa have seemingly placed an incentive on alternative currencies. Additionally, through the development of new currencies for trade and the macroeconomic factors facing the US, a shift feels inevitable.