Pepe Coin: 'I Want To Be a Millionaire' Frenzy Comes to an End
Pepe Coin was seen as a money-making machine where $1,000 goes in and $1 million comes out. Truth (reality) is stranger than fiction and the new meme currency investors learned it the hard way. Agreed that it made early investors millionaires in a week, but it applies to holders who took an entry position within six hours of its release. An investor made $8 million with an investment of $251 after buying Pepe Coin within an hour of its launch.
Also Read: Shiba Inu: You Can Now Become a SHIB Billionaire With Only $10,000
As the word spread about its success story, thousands of new investors entered hoping to turn their lives for good. However, fiction and reality often eclipse the meme currency markets leading to investors making harsh decisions. Blockchain data provider Lookonchain highlighted hundreds of wallets that converted Ethereum, Shiba Inu, and other currencies to Pepe Coin.
Also Read: Shiba Inu Could Reach $10 by 2024? Here's a Reality & Fantasy Check
The wallets entering Pepe Coin were endless signaling that investors believe they could turn millionaires when they wake up tomorrow. Nonetheless, fiction and reality parted ways in the night and when the sun was up, reality kicked in.
Pepe Coin Millionaires End as Reality Kicks In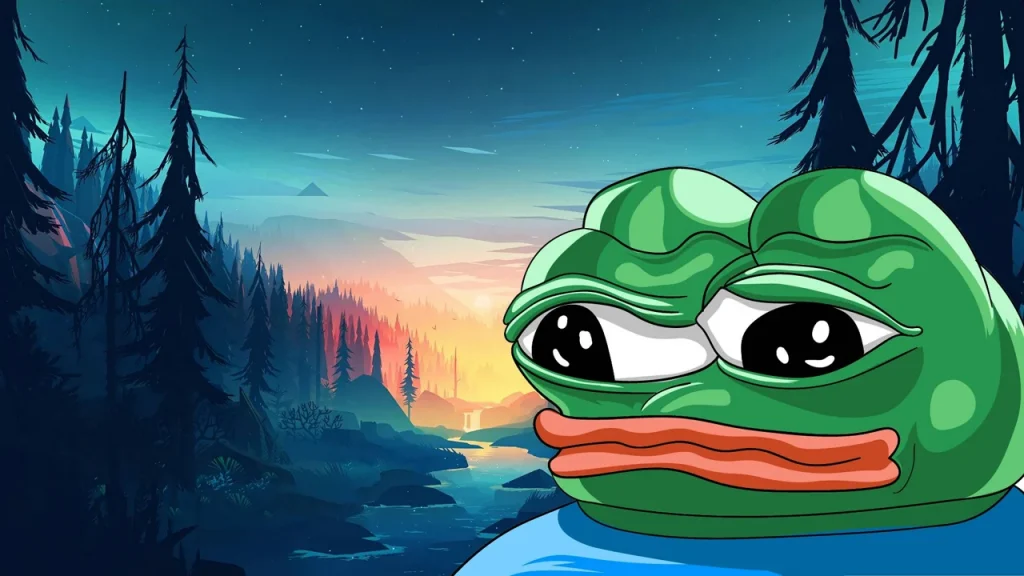 Binance and other leading cryptocurrencies listed Pepe Coin at a time when it neared reaching its all-time high of $0.00000431. The listings opened the floodgates of users making a beeline to purchase the meme currency. As new investments poured in, the older investors pulled out profits and jumped ship making hay when the sun shined.
Also Read: Shiba Inu: Man Misses Making $1 Billion With $2,000 Investment in SHIB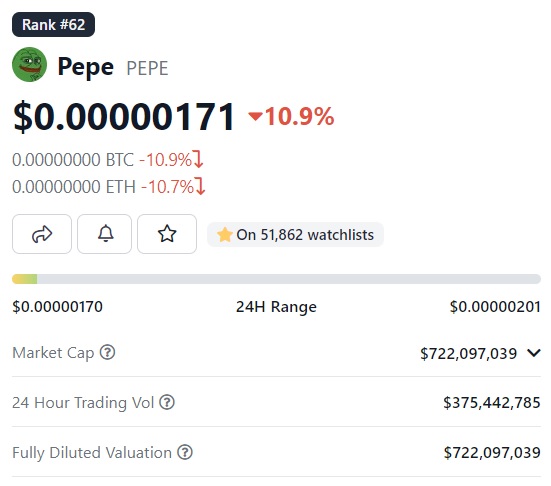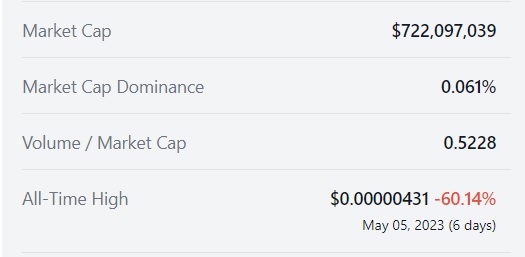 The sell-offs and profits bookings have made new entrants sit with nothing but bags full of tokens heading south. Pepe Coin crashed during the weekend and is bleeding for the last five days. It is now down 60% from its ATH and is on the verge of adding an extra 'zero' if the slump continues. So will Pepe Coin survive the onslaught or will a new meme currency be born to repeat the cycle? Only time will tell. Remember to separate reality from fiction the next time around to survive in the crypto markets.