Pepe Coin: Will PEPE Dethrone Shiba Inu as Second-Largest Meme Coin?
The cryptocurrency market and meme coin realm have a newcomer called Pepe Coin that is now the talk of the town. Within just a few days since its inception, PEPE has provided its early investors with mind-blowing returns, according to CoinMarketCap.
The price of PEPE has shot up so high that it went from a low of $0.00000002764 on April 17, 2023, to an all-time high of $0.000004354, depicting a meteoric rise before falling to its current price.
Also read: Dogecoin Price Prediction: May 2023
Pepe Coin has shot up by 5195% in the last 30 days, making its early investors millions. With PEPE trending on CoinMarketCap dethroning meme coins like Dogecoin and Shiba Inu, will PEPE take the place of SHIB?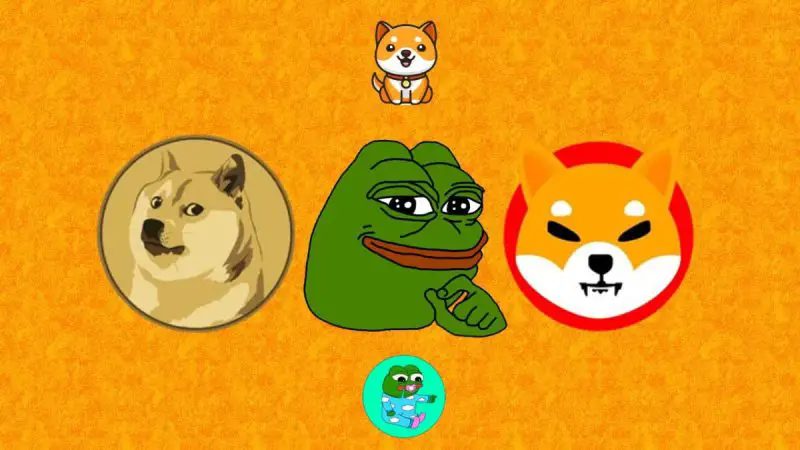 Will PEPE dethrone Shiba Inu?
PEPE is trading at $0.000003011 with a 3.26% gain in value over the last 24 hours. The new trending meme coin is also up by 323% in the last seven days. Pepe Coin is trending on CoinMarketCap and has already crossed $1 billion in market cap.
However, the real question arises whether the new meme coin can replace Shiba Inu to take its place as the second-largest meme coin. Perhaps, that possibility is meager at the moment, as PEPE is known for its extreme volatility. Pepe Coin is also down 31% in the last week.
Also read: Is MetaMask Safe (2023)?
Shiba Inu, unlike Pepe Coin, has a supportive community and a strong team of developers pushing the project to greater heights. Exchanges, including Binance, have also recently listed PEPE. The frog-inspired meme coin has come a long way in terms of market cap, bagging #42 on CMC. The possibility of PEPE climbing such heights in terms of growth is something worth waiting for and watching.