Shiba Inu Price Plummeted By 20% This Month, is a Rebound on the Horizon?"
Shiba Inu, widely recognized as one of the leading meme coins, has gained significant popularity and secured its position as the second-largest in its category. The dedicated team behind SHIB has consistently demonstrated its commitment to its growth and development, evident through notable initiatives like the SHIB Burn campaign and other ongoing projects.
Also read: Shiba Inu: 1 Million SHIB Addresses in the Red, Shows Data
However, despite the unwavering efforts of the SHIB team, the price of this prominent meme coin has encountered a period of struggle. The recent decline in its value has left many early investors, who entered at higher prices, at a loss.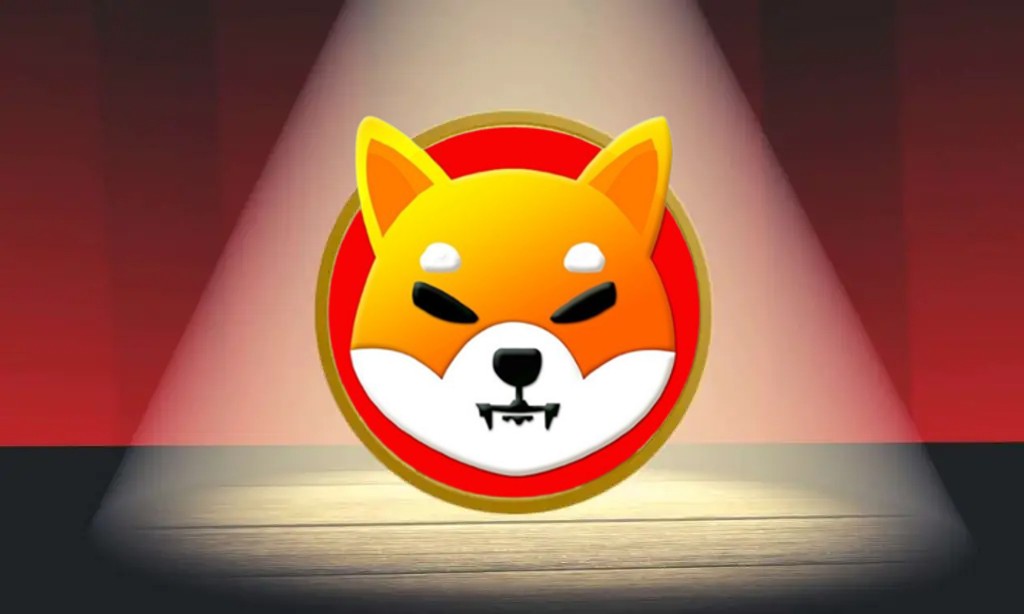 Shiba Inu is down by 20% in the last 30 days
According to CoinMarketCap data, Shiba Inu price is down by 20% in the last 30 days. From a monthly high of $0.00001038, SHIB has plunged to a low of $0.00000837 before pulling its way back to its current price of $0.000008517.
However, despite the falling Shiba inu price, the SHIB team has been relentlessly working to ramp up the meme coin. The data also suggests that it has triggered a spike in network activity.
Recent data from Glassnode shows that the Shiba Inu network has shown a 34% growth from 77 on May 21 to 1,180 on May 24. There has been an evident increase in network growth since Monday.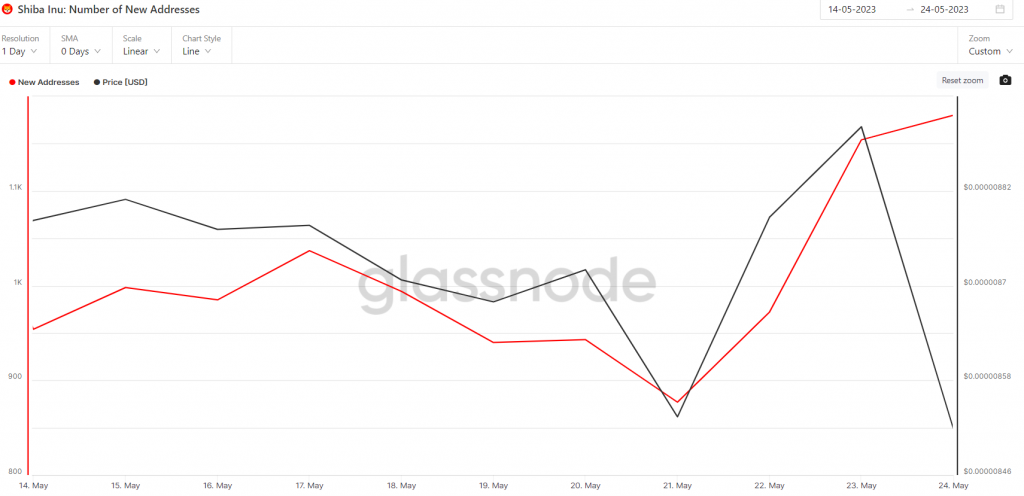 Even though the price of SHIB is not in its best shape, there is an evident increase in adoption, which could help the network in the long run.