Shiba Inu: When Will SHIB Delete Its Next 'Zero'?
Thousands of investors want Shiba Inu to rally in price and knock off its 'zeroes' as each month pass. However, SHIB is going in the opposite direction and is adding 'zeroes' in its value instead. Shiba Inu was trading with four 'zeroes' last month in April but plummeted nearly 25% in the last 30 days. Its price added an extra 'zero' in May and is trading at $0.00000905 in the indices. Another leg-down could make SHIB fall below the $0.00000810 level making it reach a yearly low.
Also Read: Shiba Inu: You Can Now Become a SHIB Billionaire With Only $10,000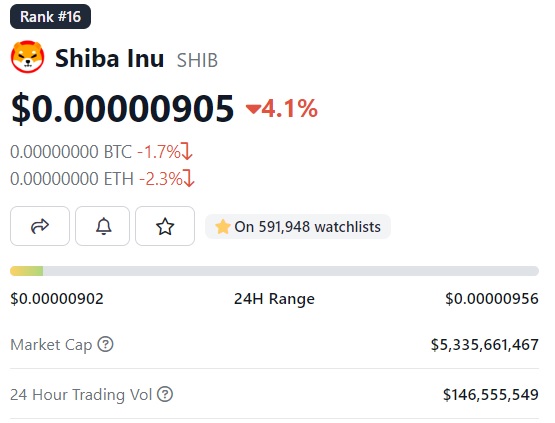 Now that SHIB is trading with five 'zeroes', its immediate goal is to delete the 'zero' and get back to its previous levels of $0.00001. In this article, we will highlight when Shiba Inu could delete its next 'zero' in the indices.
Also Read: Shiba Inu Could Reach $10 by 2024? Here's a Reality & Fantasy Check
When Will Shiba Inu Delete The Next Zero?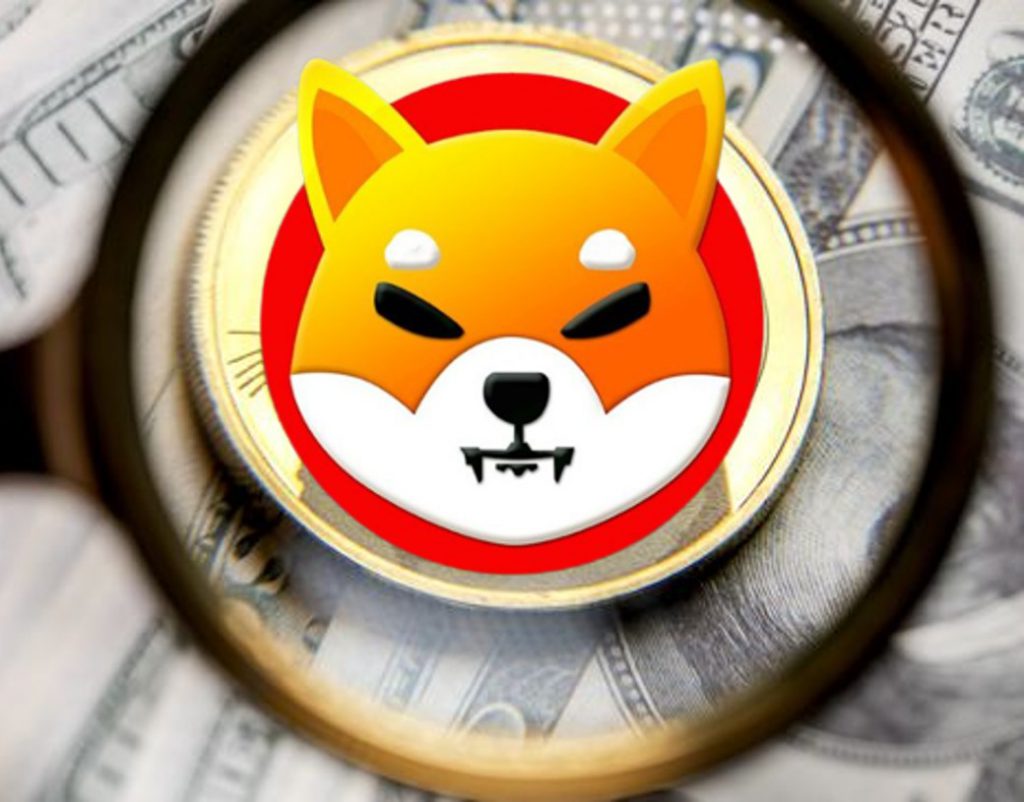 In the last six months, Shiba Inu has added an extra 'zero' in the charts thrice slipping to $0.000009 levels. It fell to five 'zeroes' in November 2022 and remained the same till the end of December of the same year. SHIB managed to recover and delete the 'zero' in early-January 2023 but yet again fell to $0.000009 the same month.
However, the token deleted the 'zero' a few days later getting back to its previous levels of $0.00001. While SHIB remained steady for three months, it again collapsed to five 'zeroes' in May.
Also Read: Shiba Inu: This Development Holds the Key for SHIB To Reach $0.01
The reason for Shiba Inu's declining value is due to negative sentiments taking root among investors. The delay in releasing the Shibarium layer-2 network has dampened the spirits of holders. The 'burns' are yet to take off as third-party firms are sending only 1.5 million SHIB tokens to the dead wallet each day. The rise of a new meme currency Pepe Coin made investors sell SHIB and invest it in the frog-themed crypto.
However, it might not take much time for SHIB to delete its fifth 'zero' as the crypto has bounced back twice. Also, SHIB attracts buying pressure whenever it dips as investors purchase it to accumulate more tokens. Therefore, Shiba Inu could have a chance of deleting its fifth 'zero' in May or June 2023.