SHIB, PEPE: Bitcoin Devs Want to Crush $500 Million Meme Coin Market
The meme coin hype was re-ignited in the second quarter of 2023. The launch of Pepe Coin in mid-April single-handedly managed to kickstart the market's meme-coin season. The original PEPE Coin is an ERC-20 token that's based on Ethereum.
On the heels of the rising hype, other blockchains have gradually stepped up. On Bitcoin, BRC-20 tokens have gained significant popularity. According to brc-20.io, there are around 24,677 BRC-20 tokens worth $475,058,296. It is worth recalling that their cumulative worth surpassed the $1 billion threshold last month.
The Bitcoin blockchain is currently sustaining several spin-off versions of original meme tokens. For instance, the BRC-20 token 'pepe' was worth $0.20 at press time on Monday, post noting a 1.1% incline over the past day. Its aggregate capitalization was over $8.3 million. The original Pepe Coin, however, noted a 7% decline in 24-hours and was priced at $0.00000119. Its market cap stood much higher, at $466.1 million.
Likewise, there was another BRC-20 token 'SHIB' was trading with seven zeros at $0.000000041. Its market cap was hovering around $4 million on Monday, June 5. The original ERC-20 token Shiba Inu just had five zeros and was priced at $0.00000853 at press time, while its market cap flashed a value of over $5 billion.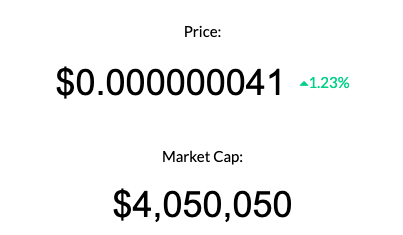 Even though the prices and market caps differ, the meme coins on Bitcoin have managed to create a lot of noise and have attracted a new set of people on the network. In fact, the average transaction fee on Bitcoin surged to new highs in May. This ended up creating a 'logjam'. In fact, exchanges like Binance also halted BTC withdrawals, citing network congestion.

Meme coins are 'abusing' the system
The situation has become better now. However, fear still looms that future trading of meme coins could saturate the network and eventually erode away Bitcoin's mode of payment and store of value use case. Bitcoin network coders are now debating on whether to put an end to meme tokens clogging the network.
A recent Bloomberg article revealed that a few crypto purists want to deploy software, a kind of spam filter, to block transactions. Bitcoin developer Ali Sherief has said in the past that "worthless tokens threaten the smooth and normal use of the Bitcoin network as a peer-to-peer digital currency." He now told Bloomberg,
"I do think the system is being abused. Bitcoin was never intended to serve as a base layer for meme tokens."
Veteran Bitcoin developer Luke Dashjr also feels Ordinals transactions are like spam and the Bitcoin network should steer clear of them. In fact, he has also created a program, 'Ordisrespector,' to help computer nodes on the network avoid such transactions. Dashjr wrote in a developer group,
"Action should have been taken months ago. Spam filtration has been a standard part of Bitcoin Core since day 1."
Another Bitcoin fork?
Now, it is known that no single person or entity controls the Bitcoin network. Thus, it remains unclear if any sort of sustained action against meme coins and NFTs will emerge over time or not. That being said, there's another possibility. A hard fork not supporting Ordinals can be executed. However, doing that will require support, which might not be easy to garner. Andrew Poelstra, Director of Research at Blockstream, said,
"I don't see a critical mass of people coming together on a single alternative to Bitcoin which is incompatible with BRC-20 tokens."
Nevertheless, everyone is on the same 'abuse' page. A few have been defending software innovation. Bitcoin's blockchain is now hosting large numbers of meme coins and NFT tokens, for the first time. In essence, this set of contenders believes that Bitcoin can have wider applications, for the current state of affairs already portrays the advanced capabilities of the Bitcoin network. Jameson Lopp, Co-Founder of crypto storage solutions provider Casa, asserted that the Bitcoin network is meant to be an "auction market for the block space." According to him, Ordinals merely stoked demand for it.
Consequentially, perceiving meme coins as a denial-of-service attack is "like saying any form of auction is a denial-of-service, and whoever wins is denying all of the losers of the auction," Lopp said.
Also Read: Bitcoin Miners Add 20,000 BTC Worth $540 Million in Less than a Week