Can I Recover Deleted Files in Recycle Bin MacBook?
Guide: Can I Recover Deleted Files in the Recycle Bin on a MacBook?
If you're a Mac user, you're likely familiar with the macOS Trash Bin. It's a special folder designed to hold recently deleted files temporarily. Accidentally deleting files can be a common occurrence, and the Trash Bin is the first place you should look to try and recover your lost data.
But what happens if you've emptied the Trash and the files you're looking for are no longer available? Is there still a way to recover them?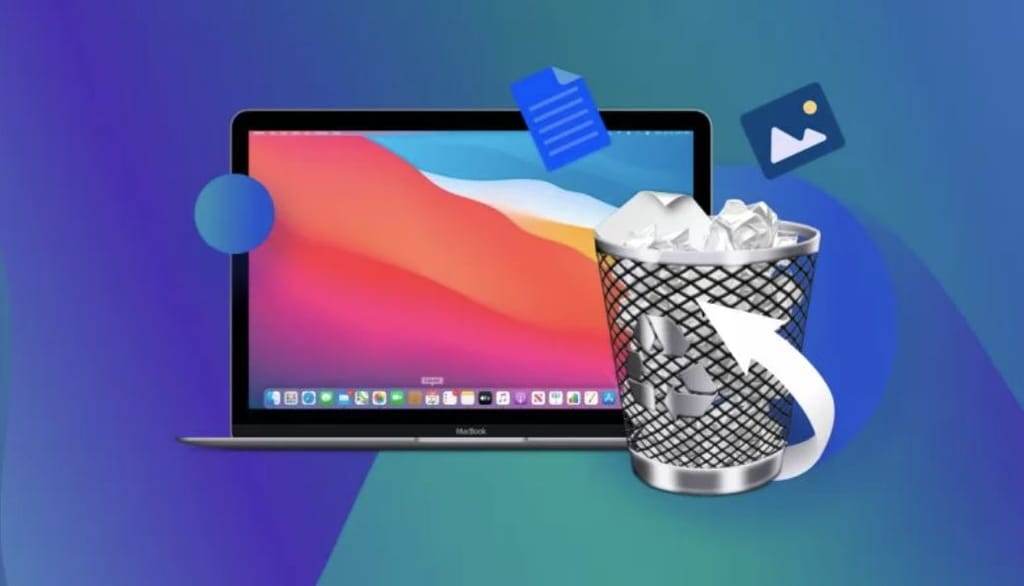 Can I Recover Deleted Files in the recycle bin on my MacBook?
In short, the answer is yes; there is still hope. So, if you've been wondering, "Can I Recover Deleted Files in the Recycle Bin on my MacBook?" you have a few options to help recover those files.
Understanding How File Deletion Works on Mac
When you delete a file on your Mac, the operating system marks its storage space as available for use.
Until that space is needed to save new data, the old file still physically exists on your storage device. It has been logically, but not physically, deleted. This means that even after you empty the Trash, there is a good chance that you can still recover your deleted files.
Additionally, To increase your chances of successful file recovery, it's important to minimize the usage of the storage device where the deleted files were stored.
In most cases, this will be your internal hard drive.
So it's best to avoid using your computer for other activities until you've completed the file recovery process. Using the device further can potentially overwrite the files you intend to restore, making them unrecoverable.
Method 1: Recover Deleted Files on a MacBook with Data Recovery Software
One of the most effective ways to recover deleted files from an emptied Trash on a MacBook is by using data recovery software.
These tools scan your computer's hard disk and locate files that are no longer visible to the operating system but are still physically intact and available for recovery.
Furthermore, Disk Drill is one of the best data recovery software options for Mac.
Here are the steps to recover deleted files from an emptied Trash on a MacBook using Disk Drill:
Download and install Disk Drill for Mac.
Launch the application and select the drive that contained the emptied Trash Bin on your MacBook.
Click the "Search for lost data" button to initiate Disk Drill's scanning algorithms.
As the scan progresses, you will see the files that can be recovered displayed in the application's window. You can shorten the scanning time by filtering by file type.
Preview the files that the tool can recover from the emptied Trash.
Select the files you wish to recover.
Click the "Recover" button and choose a new location to store the recovered files. Avoid using their original location to prevent file corruption or overwriting during recovery.
Click "Next" to perform the actual file recovery.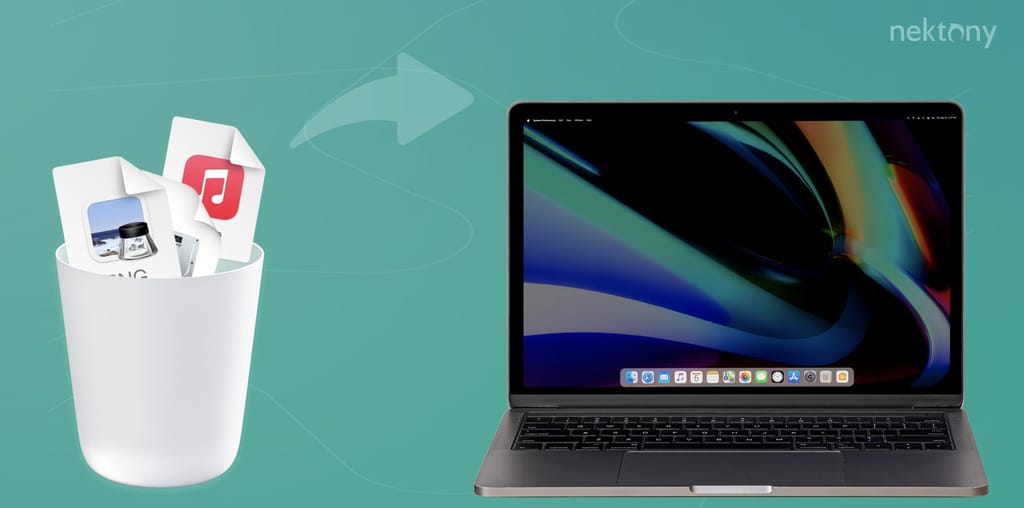 Disk Drill stands out from other data recovery software for several reasons:
It offers Quick and Deep scanning options to address lost file issues. If a Quick scan does not find the required files, running a Deep scan can scavenge the drive for file fragments that can be reconstructed into recoverable files.
Disk Drill has extensive knowledge of file types, allowing it to recover almost any file type present on your MacBook.
The user interface is intuitive, making scanning your disks and recovering lost files from the Trash Bin on your MacBook easy.
It also offers advanced data protection and disk maintenance features, such as creating a disk map, finding duplicate files, and protecting files from accidental deletion with the Recovery Vault and Guaranteed Recovery features.
Method 2: Recover Emptied Trash on a MacBook for Free Without Software
If you prefer not to use data recovery software or want a free method to recover emptied Trash on your MacBook, options are still available. Here are two methods you can try:
Option 1: Time Machine Backup
Apple users should regularly take advantage of the built-in backup tool known as Time Machine to back up their data. If you've consistently backed up your system, you can easily restore deleted files from a previous backup. Follow these steps to recover files using Time Machine:
Launch Time Machine on your MacBook by clicking the clock icon on the menu bar.
Locate your file by navigating through the backups made of your file system.
Search for the desired files in their original locations.
Select the file(s) you want to restore and click the "Restore" button to recover them to your hard drive.
Option 2: Recovering from an Emptied Trash with iCloud Backup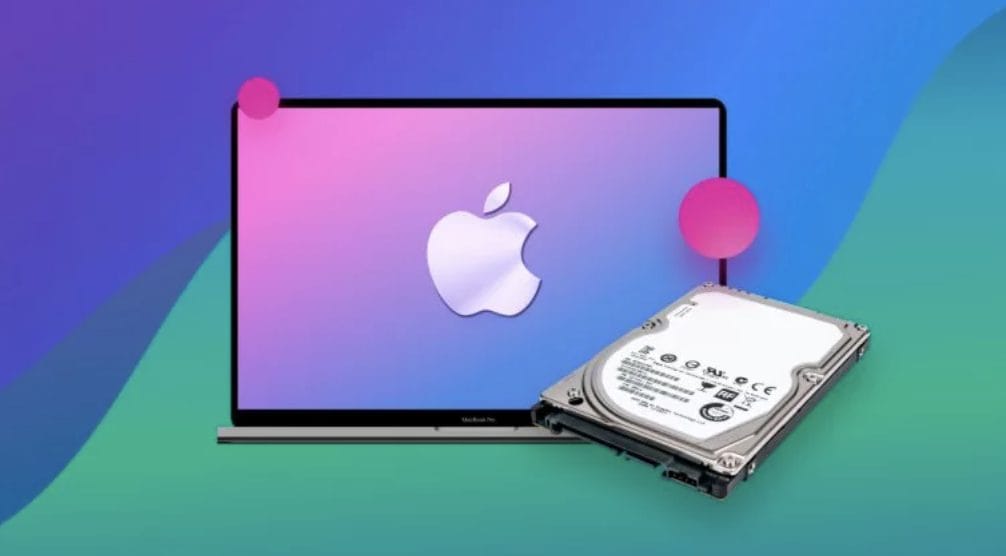 If you use backup solutions other than Time Machine, such as Apple's iCloud, you can use those tools to recover permanently deleted files when you emptied the Trash. Here's how to recover files from an emptied trash can using iCloud:
Go to iCloud.com and sign in to the site with your account credentials.
Click on the Account icon under iCloud Settings.
Select the "Restore Files" option in the Data Recovery section.
Find the files you want to recover and select them.
Click "Restore Files" to complete the operation and recover your lost data.
3: Restore with Other Backup and Recovery Solutions
If you've been using other backup and recovery solutions, you can follow these general steps to recover deleted files:
Connect to the stored backups by physically attaching the storage device or navigating to the website used for storing your data.
Locate the files you want to recover.
Select the files for recovery and specify a storage location on your MacBook where they will be saved.
Use the tool's unique interface to complete the recovery process.
Bonus: Restore Deleted Files from Emails
If you don't have backups, another place to check for deleted items on your MacBook is in your emails.
If you exchanged the files with colleagues or friends by email, there's a chance that they may be in your sent or received emails and attachments. Go through your emails and attachments to see if any files you're looking for are there.
Method 3: Restore Data from an Emptied Trash with a Professional Data Recovery Service
You may consider engaging a professional data recovery service to retrieve your lost files if all else fails. While this is the most expensive option, it may be your only viable solution. Data recovery services use advanced software and hardware techniques to clone a damaged or corrupted storage device and enable the recovery of its contents.
To work with a data recovery service, follow these steps:
Perform an online search to locate a reputable data recovery service.
Contact the service for a recovery estimate and shipping instructions.
Ship your device to the recovery center.
Technicians at the recovery center will investigate the device and provide a more reliable estimate regarding its recovery.
After agreeing to a recovery price, the center will recover and store the lost data on a new storage device.
The new media is shipped to you once recovery is complete and the bill is paid. The recovery center should destroy the old media to ensure data security.
When choosing a data recovery service, look for one like Clever Files that does not charge by the gigabyte and offers a "no recovery, no charge" policy.
Conclusion:
In conclusion, maintaining valid computer backups is crucial for protecting your data. However, there may be times when you need to recover files that were not included in a backup. Whether you accidentally emptied the Trash Bin or lost files for other reasons, methods are available to recover them on your MacBook.
Data recovery software like Disk Drill can effectively recover deleted files from an emptied Trash Bin on a MacBook.
You can utilize Time Machine backups or other backup and recovery solutions if you prefer a free method.
Additionally, exploring your emails for attachments may yield unexpected results. And if all else fails, a professional data recovery service may be your last resort.
Remember to act quickly when you realize you've accidentally emptied the Trash, as continued use of your MacBook can put important files at risk of being overwritten. Following the steps outlined in this article, you can increase your chances of successful data recovery and retrieve your valuable files from the Trash Bin on your MacBook.