Shiba Inu's Market Cap Grows by Half a Billion Dollars as Price Surges
Shiba Inu has gained significant traction as a successful meme coin. Competing closely with Dogecoin, the SHIB team has been actively involved in various community projects, leading to an increase in Shiba Inu market cap and price predictions.
Also read: Dogecoin Army Buzzing with Anticipation After Elon Musk's Tweet
Earning its place as the fourteenth largest cryptocurrency by market cap, SHIB has surged in value over the last 24 hours. Data from CoinMarketCap reveals that Shiba Inu's market cap has surged by half a billion dollars in the last three days. SHIB exhibited an 11% surge in value over the last seven days.
The second-largest meme coin has also risen by 0.5% in the last 24 hours. It is trading at $0.000008477 at press time. SHIB's market cap currently stands at $5 billion.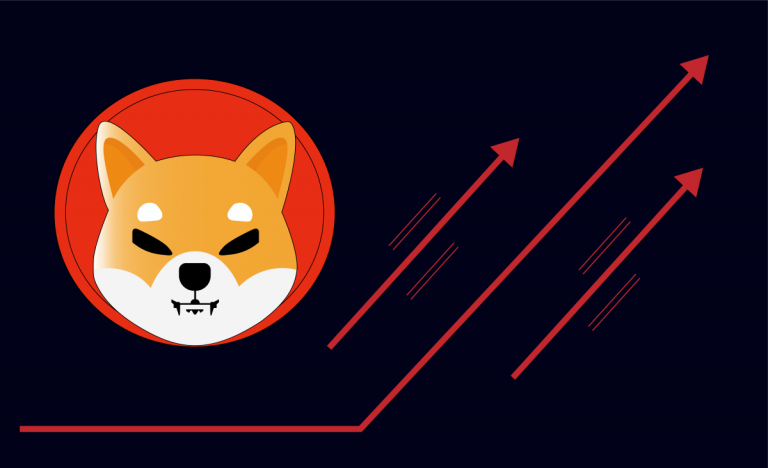 Shiba Inu burn rate surges by almost 300%
Shiba Inu's burn rate has been on a downward slope over the past few weeks. According to the SHIB burn portal Shibburn, 97.5 million SHIB were sent to dead wallets during the last 24 hours.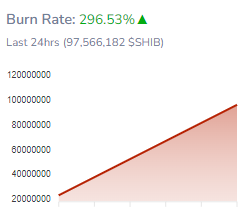 Also read: Shiba Inu Weekly Burn Update: 268 Million SHIB Burned
The spike in burn numbers has caused the burn rate to surge by over 296%. The burn transactions happened over a span of multiple transactions that involved the burning of several millions. However, the burn numbers are still low in comparison to days when close to a billion SHIB were burned.