Shiba Inu Burn Rate Dips Sharply by -81% as Shibarium Achieves Milestone
Shiba Inu, a well-known meme coin and one of the largest in its category, has been actively pursuing development projects, including the Shiba Inu Burn, designed to decrease the token supply.
Recent data from Shibburn indicates a sharp decline of -81% in the burn rate of Shiba Inu within the past 24 hours. The data shows that during this period, only 17.5 million SHIB went to dead wallets. The Shiba Inu burn rate has been consistently on a downward trend in the past few weeks. However, the launch of Shibarium is expected to ramp up the burn game.
Also read: BALD Faces Rug Pull Fears as Developer Withdraws Liquidity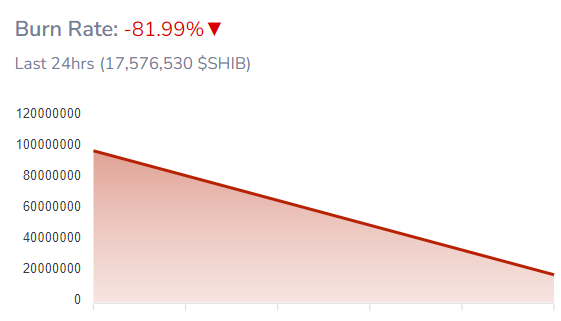 Shibarium hits another milestone
Since its introduction on March 11, the Shiba Inu Shibarium testnet has demonstrated impressive transaction processing capabilities, handling a total of 34,145,585 transactions to date. The network has also generated 1,941,667 blocks, with an average block time of 5.0 seconds, indicating efficient operation. Furthermore, according to data from Puppyscan, the number of wallet addresses has surpassed 17,063,356, highlighting a growing user base.
Also read: Dogecoin Co-founder Questions FTX's Move Beyond USA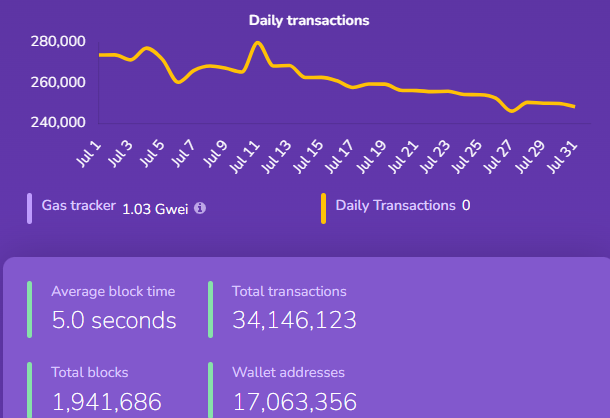 The Shibarium puppynet was launched after recurring halts on March 11. Since then, the testnet has exhibited notable growth in a short time. Nevertheless, the SHIB community is awaiting the launch of Shibarium.