Dogecoin Averages 1.3% on its 'Best' Trade Day: Here's Why
Dogecoin's Mean Dollar Invested Age [MDIA] has been on an uptrend since June 2023. This metric measures the average age of the dollars that are invested in an asset. Uptrends are usually welcomed because they indicate investments are becoming dormant, pointing towards the holding trend.
However, if this trend prolongs for a longer duration, it tends to become concerning because it means that the coin's network is becoming stagnant. Usually, drops in the MDIA serve as a signal for upcoming price rises. Thus, the current uptrend on this front is perhaps one of the reasons why DOGE is struggling to appreciate.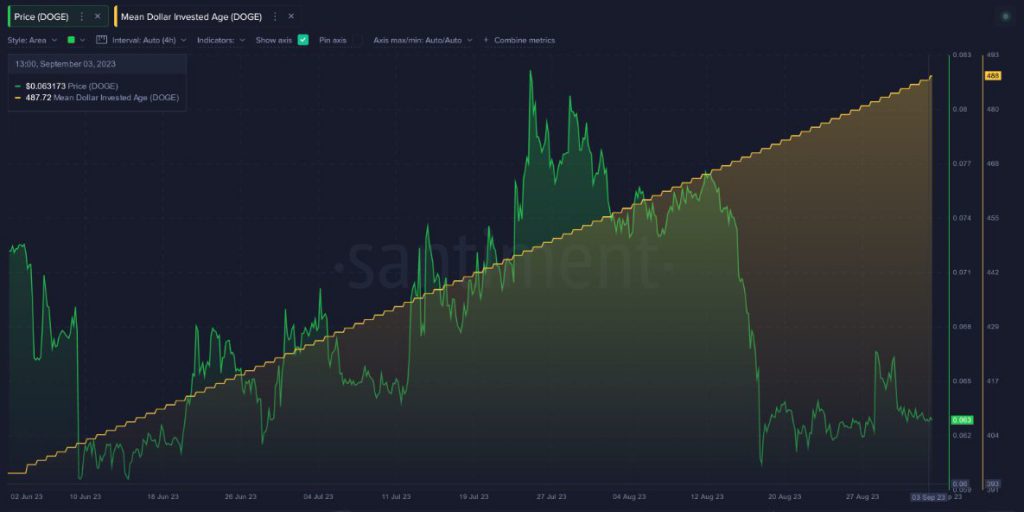 Also Read: 99% Nigerians 'Aware' About Crypto, 90% Ready to 'Invest'
Most Active DOGE Addresses in a 'Break Even' Position
Similar to the broader crypto market, even Dogecoin's price has been inert of late. According to Velo Data numbers, DOGE's 3-month average returns even on its most favorable trade day, i.e. Friday, have not been able to cross 1.3%. Likewise, on its worst trade day, i.e. Wednesday, deviations of not more than 1.46% have been registered. This trend clearly depicts how the network stagnancy has translated into price stagnancy for Dogecoin.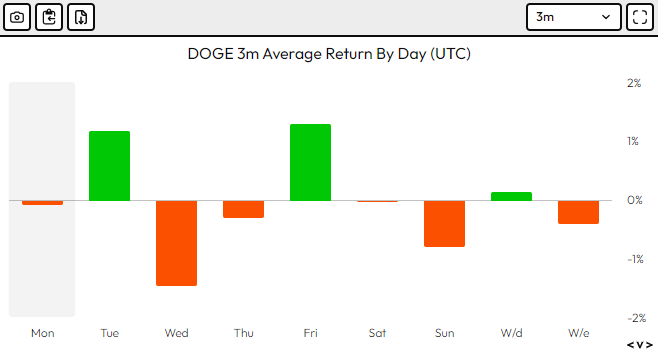 Also Read: Dogecoin Averages +24% in Asian Hours but -15% During US Hours
As far as the profitability status is concerned, the major chunk of 'active' DOGE investors have been in a break-even position over the past few months, giving them a reason to remain dormant. At the beginning of June, 72% of DOGE's active addresses were 'at the money.' The situation has not significantly changed over the months. The reading was seen hovering around hovering around 66.67% at press time.

Also Read: U.S.'s First Futures Bitcoin ETF Reacts Ironically: Nullifies 7% Spike
Most of the remaining addresses [32.96%] were in loss, with a mere 0.37% in profit. Thus, only when the profitability numbers improve, the network would become more active and foster additional transactions. This, in turn, would be accompanied by a volatility influx into the DOGE market. At press time, DOGE was trading at $0.0633, down by 0.18% over the past 24-hours.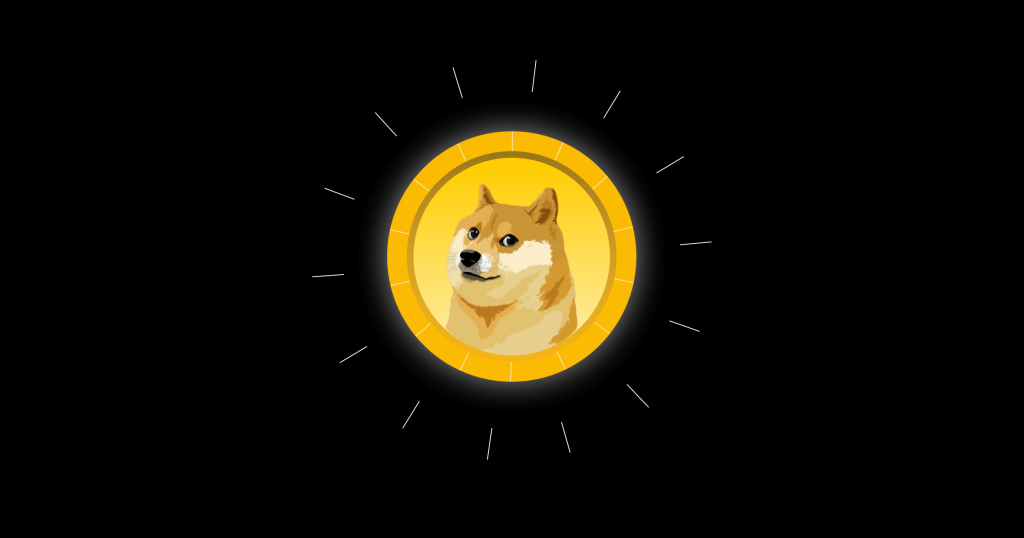 Also Read: CBDCs: 130 Countries Controlling 98% GDP are Exploring e-Currencies