Shiba Inu: SHIB Could Easily Reach $0.01 if This Happens
Shiba Inu's growth in the indices is tied to several factors that could make or break the token. The factors include circulating supply, burning tokens, widespread adoption, attracting new investors into its fold, and market conditions, among others. Each factor plays a significant role in helping SHIB sustainably scale up the charts. If all these criteria are met and run well, then Shiba Inu could begin deleting its 'zeroes' and reach $0.01.
Also Read: Shiba Inu: What's Stopping SHIB From Reaching $0.01 and $1? Explained
Nonetheless, Shiba Inu failed to delete its fifth 'zero' in the last six months and is struggling to reach $0.00001. So how will SHIB reach $0.01, you may ask? Well, data from the Coin Perspective has the answer to the million-dollar question. However, according to the data, SHIB might hit the $0.01 mark only if it meets certain criteria. In this article, we will explain what SHIB needs to do to reach the $0.01 milestone.
Shiba Inu: How Will SHIB Reach $0.01?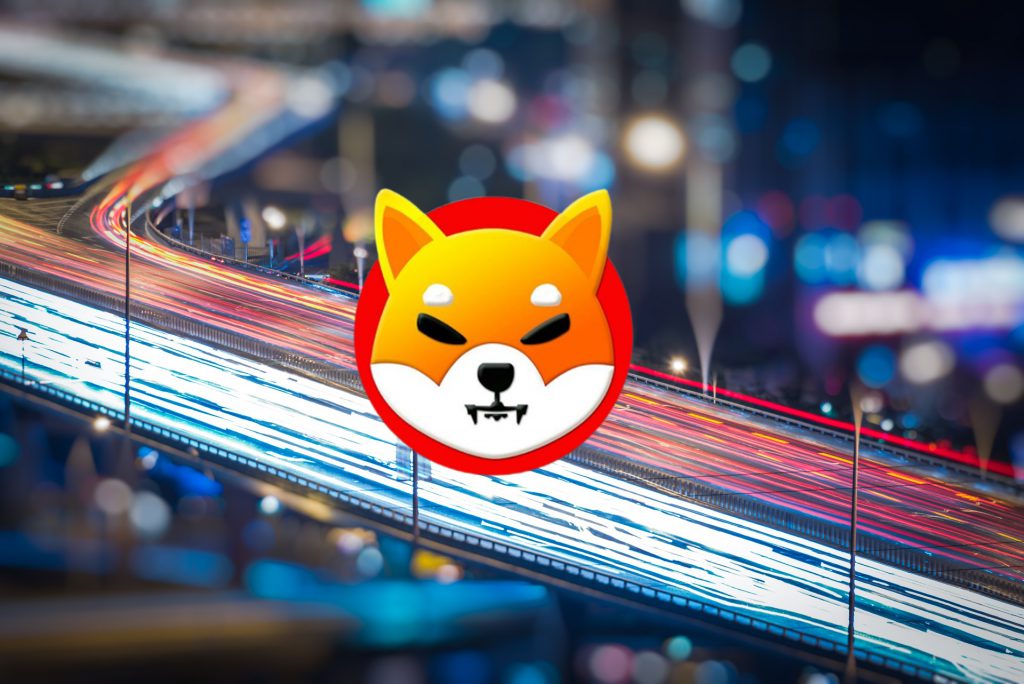 The Coin Perspective, which calculates cryptocurrency prices, suggested that Shiba Inu could delete four 'zeroes' and reach $0.01 if its market cap increases significantly. According to the analysis, if SHIB's market cap touches a high of $5.9 trillion, it could delete all its current 'zeroes' and trade at $0.01.
Also Read: Shiba Inu: What Will SHIB's Price Be on October 1, 2023?
Shiba Inu is currently trading at $0.000007 levels and needs to go 1375x to reach the 1-cent mark. "If Shiba Inu had a market cap of $5.9 trillion, 1 SHIB would be worth $0.010, an upside of 1375x," said the calculation.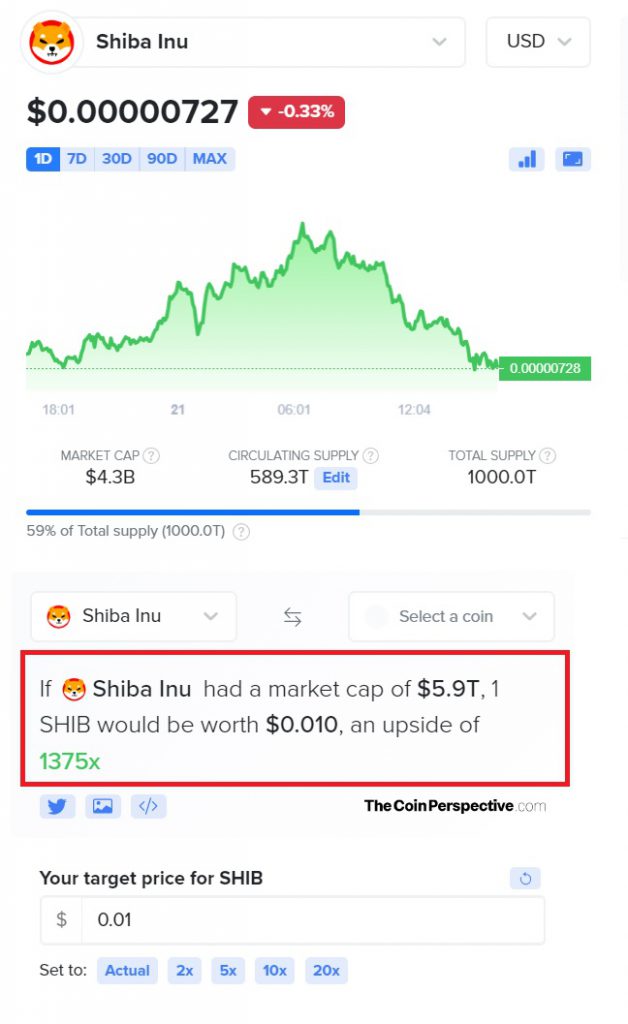 Also Read: Shiba Inu: You Can Now Become a SHIB Millionaire With Only $8
SHIB's market cap reached its highest on Oct. 20, 2021, touching $39 billion when it reached its all-time high of $0.00008616. Moreover, reaching a market cap of $5.9 trillion is a herculean task because Apple Inc.'s market cap stands at $2.9 trillion. Apple has goods, devices, and employment, pays billions in taxes, and runs on the stock markets. Despite all of this, its market cap never climbed above $5.9 trillion.
In conclusion, though SHIB wants to reach $0.01, its market cap and circulating supply will make it impossible to get there. The cards don't fit at the moment, and the deck remains on the bearish side of the market.